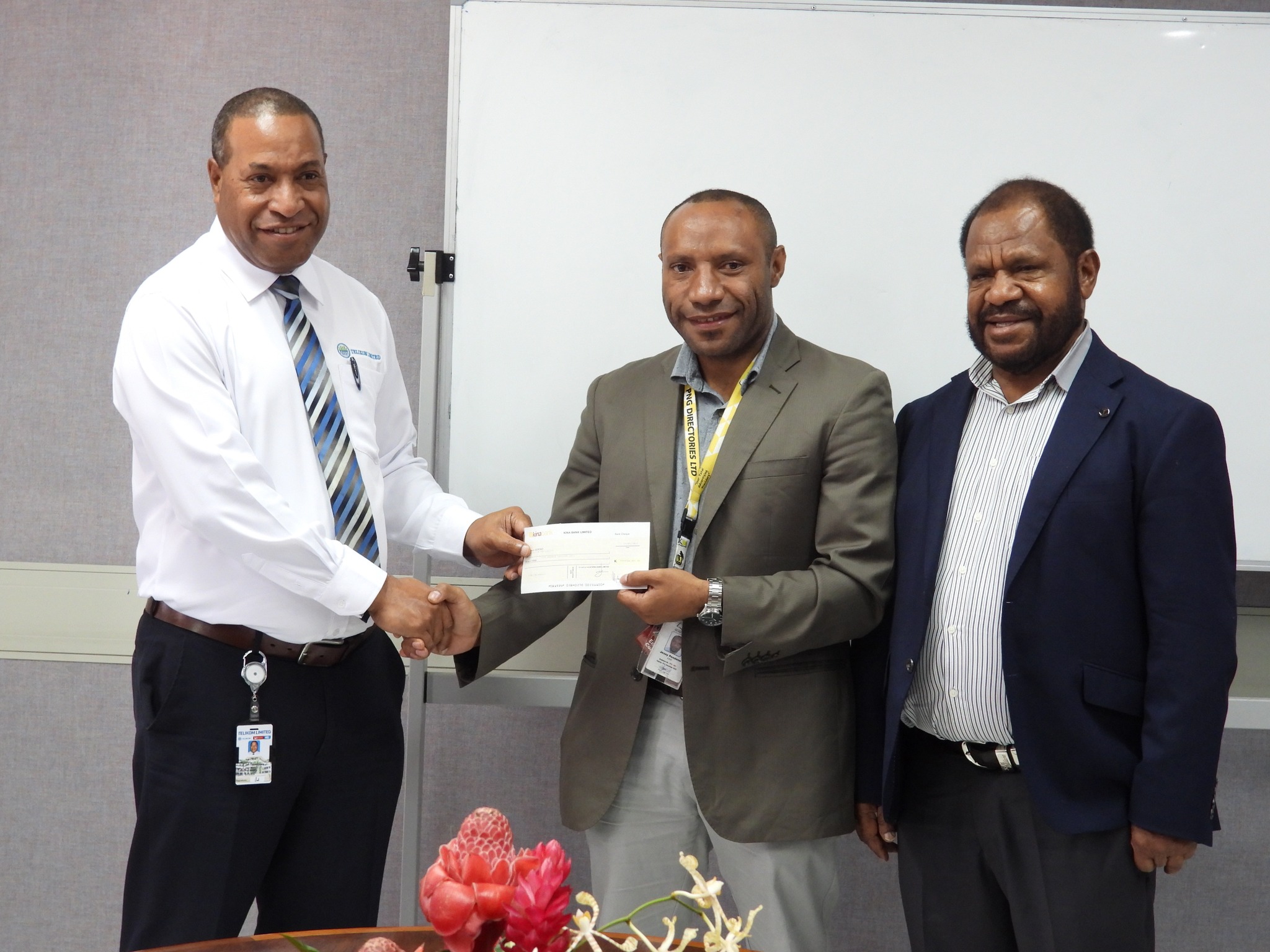 PNGDL makes a K500,000 payment
The Telikom Board Chairman and senior executives of Telikom Limited witnessed the cheque presentation ceremony by the CEO of PNG Directories Limited (Mr. Jessie Pendene) to the CEO of Telikom Limited (Mr. Amos Tepi) in the CEO's Conference Room at 10 am on 22nd September 2022.

The value of the net dividend paid to Telikom Limited was K500,000 and this is the very first time for PNGDL to pay a dividend to Telikom Limited. Telikom Limited become a 100 percent shareholder in PNGDL after its partner O'Briens Limited of Australia sold off their shares towards the end of 2020. The company's financial performance was deteriorating over the years and Obriens sold its shareholding interest to Telikom Limited at a price of only one kina.

The CEO of PNGDL reported that the improved profitability of the company was due to cost savings initiatives and elimination of financial leakages while at the same time maintaining a steady revenue position. Major cost savings were realized in management fees and rental payments.

PNGDL is confident of remaining profitable in the future as it is now focusing its efforts on diversifying its sources of revenue and will not rely entirely on its print business. In addition to its plans to have online directories, it has also ventured into online platforms plus payment platforms with commercial banks.
IMAGE CAPTION: Telikom Limited CEO, Mr Amos Tepi, PNGDL CEO, Jessie Pendene and Telikom Limited Board Chairman, Cedric Rondoke.