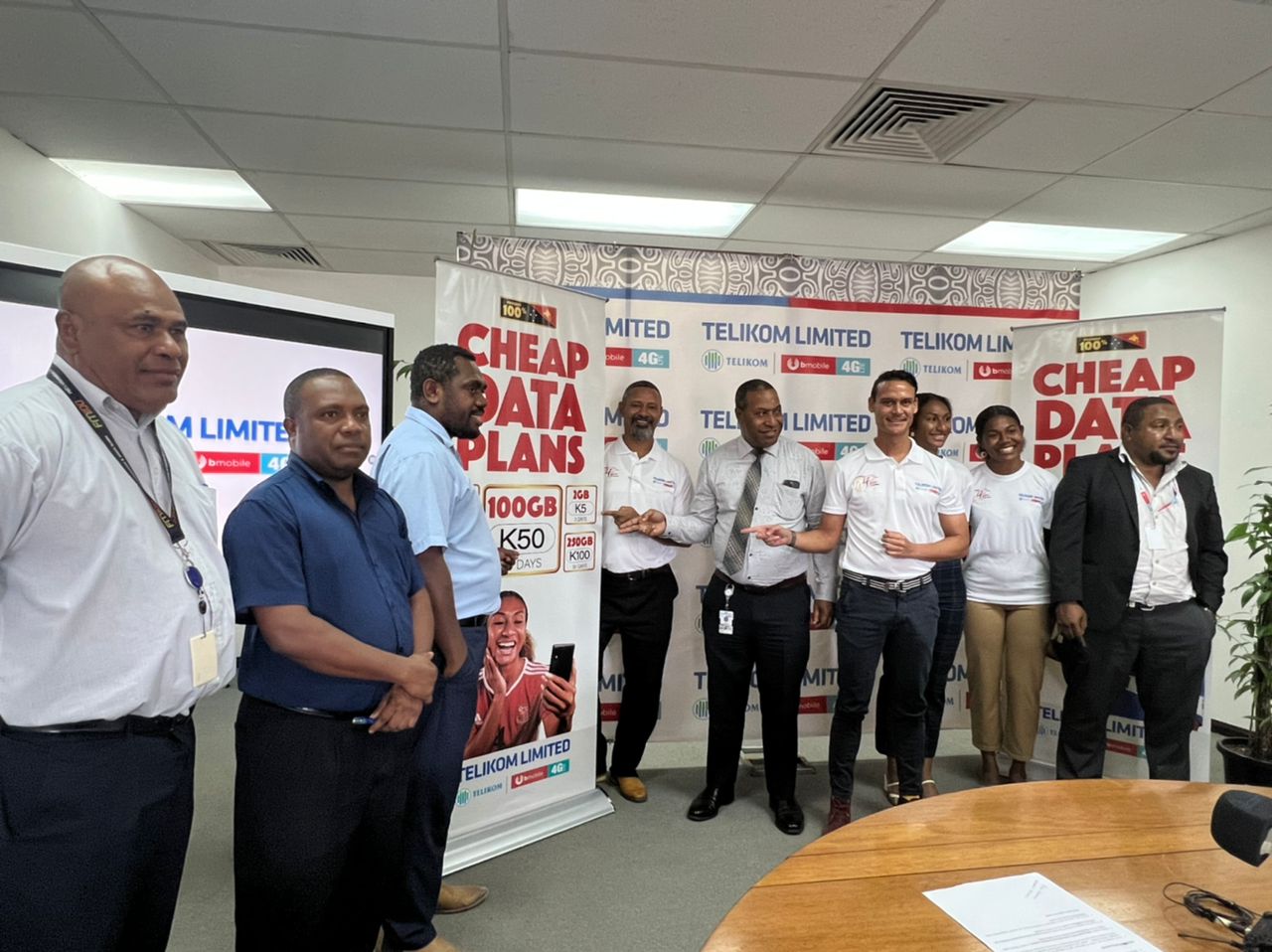 Telikom launches new Cheap Data Plans
To celebrate PNG's 47th Independence, Telikom Limited has launched a range of new Cheap Data Plans targeted at both its mobile and fixed customers. These data plans will once again make Telikom the market-leader in the provision of Cheap Data to all.
The 5 new data plans are:
1GB for K3 (valid for 1 day)
2GB for K5 (valid for 3 days)
6GB for K10 (valid for 7 days)
100GB for K50 (valid for 30 days)
250GB for K100 (valid for 30 days)
As PNG's only 100% PNG-owned telecommunications company, Telikom is pleased to be able to offer these new data plans in time to mark the country's 47th independence.
Telikom Limited's Head of Sales and Marketing, Nathaniel Lepani, said that as current inflationary pressures force other businesses to increase the price of goods and services sold, Telikom is pleased to be able to relieve some of this financial burden by offering customers the cheapest data plans in the country.
The new Cheap Data Plans launched on the 1st of September are available for both mobile and fixed line prepaid customers and will run for a limited time.
IMAGE CAPTION: Telikom CEO, Amos Tepi and the Executive Management Team launching Cheap Data Plans